Blessings Beloveds ~
This is a BIG year for Unification and connecting in person with the High-Vibe Tribe! Sedona events have aligned for April/May, and there will be a lot going on in many realms as we gather.
The Early Bird discount for the Crystalline Convergence on April 27-28, our annual gathering of the High-Vibe Tribe, ends January 31. This year we have a full Saturday together at the Center, with a catered organic lunch on site. We will also have an outdoor Gate opening, Unity Meditation and sacred circle on SUNday. International Lightworkers are coming, please reserve your seat as soon as possible. Connect with attendees on the private page once registered for travel/hotel tips and meet-ups. April in Sedona is beautiful; join us for one or all of these events!
Sedona Events with Sandra Include: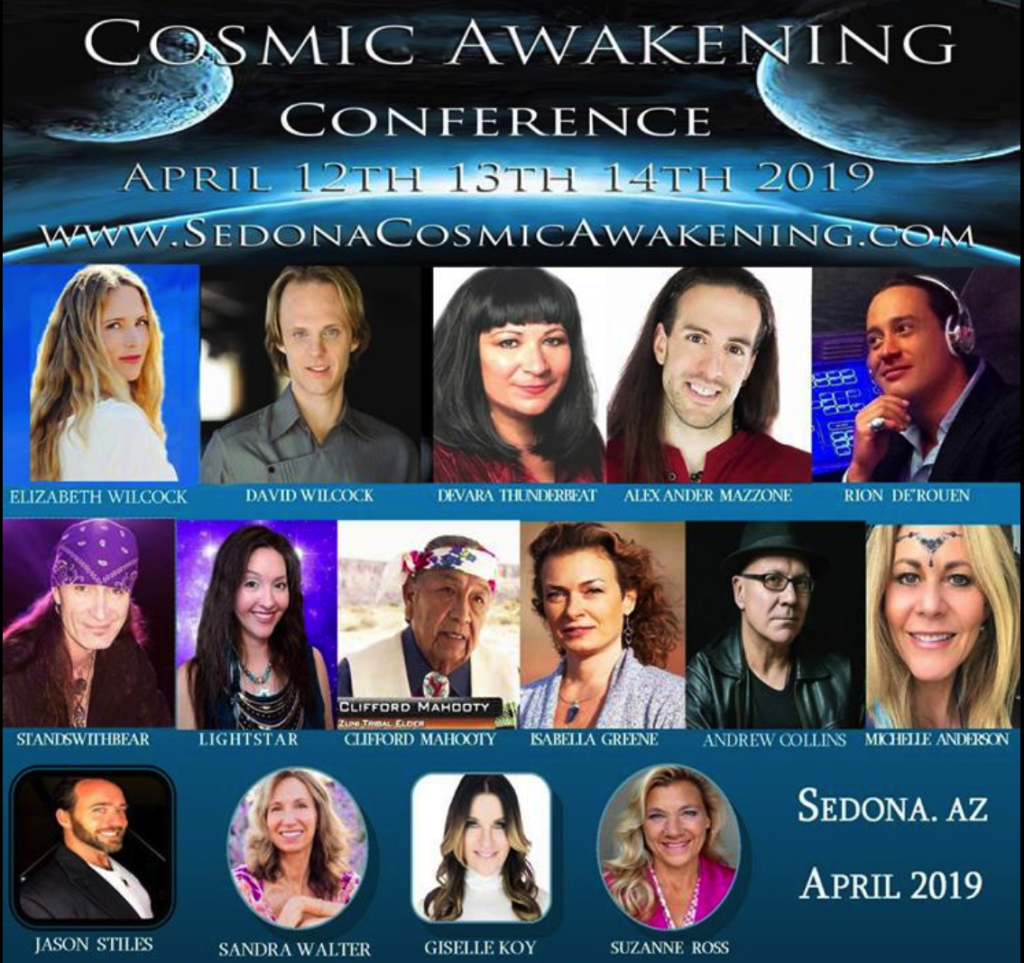 April 12-14: Sedona Cosmic Awakening
Sandra speaks Saturday April 13th at this annual conference, presenting on Galactic experiences while serving as a Gatekeeper on Mount Shasta.
Featured speakers include David Wilcock, Devara Thunderbeat, Clifford Mahooty & more.
Details & Registration at www.sedonacosmicawakening.com
Saturday April 27, 2019
Crystalline Convergence
Sedona, Arizona
Our Annual High-Vibe Live Event!
Sedona Creative Life Center
10am – 4pm
$144 per person
Organic Vegan Lunch
Seating is Limited – Presale recommended
Details & tickets HERE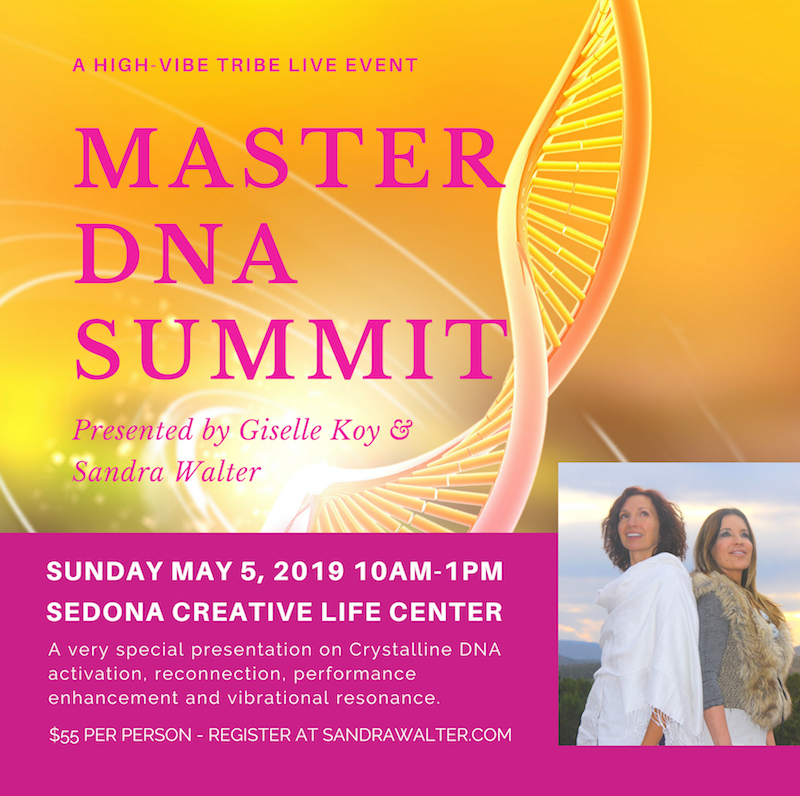 SUNday May 5, 2019
Master DNA Summit
Sedona, Arizona
Sedona Creative Life Center
10am- 1pm
A very special event focused on DNA
Presented by Giselle Koy & Sandra Walter
$55 per person – small group, presale encouraged.
Details & tickets HERE
Please note: Small Group gatherings and Private sessions are available while Sandra is in Sedona. Use the contact form to request in-person arrangements.
Details on contributing your creations to the High-Vibe gift bags can be found HERE.
In Love, Light and Service,
Sandra