The I AM Messages started in late 2010. I used Twitter to share these clairaudient messages until early 2013. They continue to come through, and now I like to share them with photos of Shasta and my mission work.
After a powerful experience with Germain yesterday, this message presented. Feel into it, there is always more in these light-encoded messages than what appears at first glance. Personally, I AM discovering what the Germain Divine Plan was about, and how it is evolving – just like everything else – as we move through the Shift.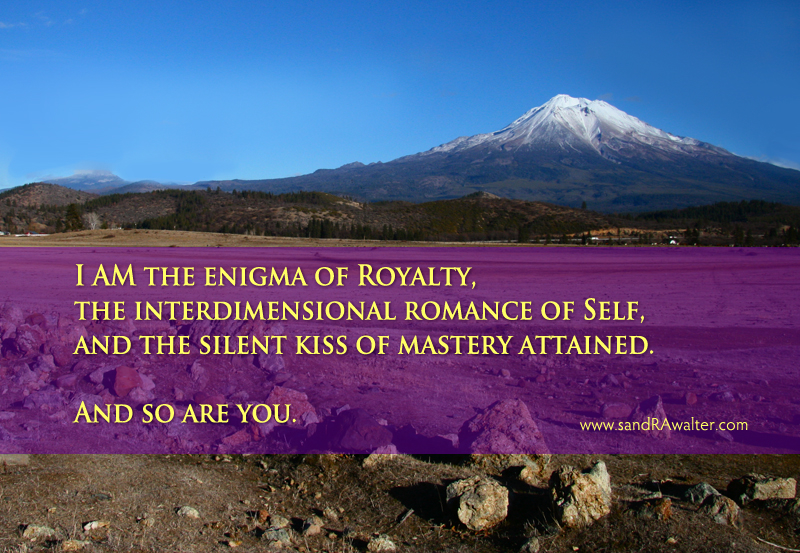 The image is Mount Shasta, taken from the Northwest side near Stewart Mineral Springs. Living in the tiny town of Shasta can feel insular; a little vortex on the West side of the mountain base. I like stepping back a bit to appreciate just how massive the mountain is.
A slideshow is building on the I AM Messages page; potent messages from the I AM stream and new messages received for our Ascension journey. They compliment the daily messages from the Pleiadians which came through from 1999 – 2001. I hope to put the best of them into a lovely meditative book this year.
—————
Support for Wayshowers is appreciated, thank you!
Choose your own donation amount at https://sandrawalter.com/donations/
Follow my journey and receive more updates on my personal Facebook page:
Sign up for Light Intel articles and updates via email at the bottom of this page.