Blessings Beloveds ~
The Annual Course Sale is Here!
It's my birthday week (Monday, September 5th) and I AM celebrating with another epic annual course sale. ⁠
⁠
Comprehensive courses provide guidance, activations, and clear methods to move forward, expand your skills, and stay balanced during intensifying energies.⁠
⁠
All courses are $144 with code FLASH144 through September 7.
Enroll in any $444 course with a generous $300 off!⁠
⁠
Which course is best for your path?⁠
⁠
Ascension Path Foundations ⁠
The original signature class for the Ascension process.⁠
⁠
Wayshower Empowerment ⁠
For public wayshowers who want to improve their effectiveness, or launch a new service. ⁠
⁠Crystalline DNA Mastery⁠
Level: Advanced⁠
Mastery-Level DNA activation, integration, and application.⁠
⁠
Level Up
Level: Advanced⁠
Qualify, apply, and embody the new Crystalline frequencies. ⁠
⁠
Stargate Crystals⁠
Level: Mastery⁠
A unique in-depth training for connecting with organic stargates and Master crystals.⁠
⁠
Mastery Intensive⁠
Level: Mastery⁠
A complete immersion in Mastery practices for the organic Ascension.⁠
⁠
NEW: The All Access Pass for $777⁠
Only available during the sale: Six course bundle for a powerful year.⁠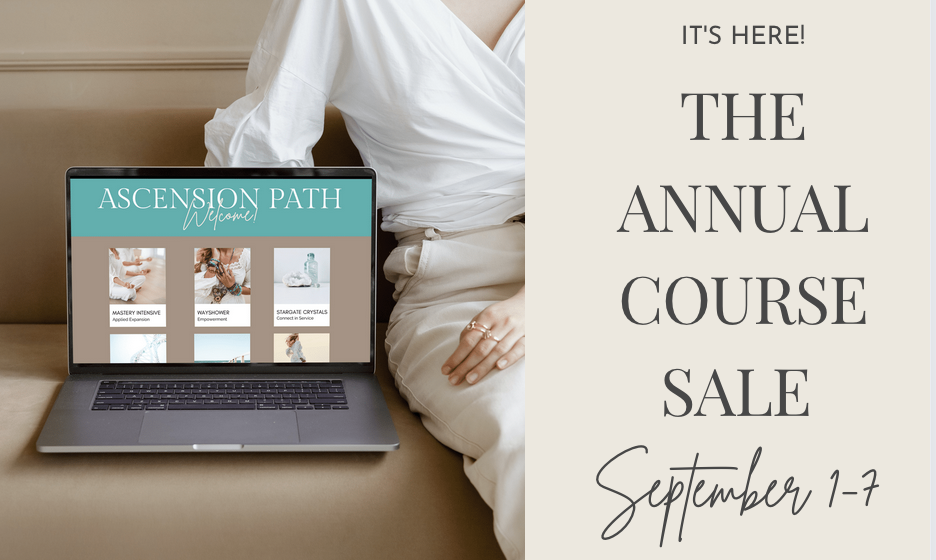 Visit the course sale at AscensionPath.com
Support & FAQ
– Checkout or login issues, current product access periods, and more on the FAQ support page.
– Course renewals are no longer available. This is a perfect moment to revisit a course you love for $144.
I hope you find a course to support your journey!
September brings reality choice points, and more flow
Energies have been intense during the acceleration. We are about to feel more expansion with the increased Solar and Gaia activity, and creative freedom (with the supportive energy to do it!) in September. Alignment and clear choice points are key to highest outcomes.
See you in the field for the SUNday Unity Meditations. Let us show HUmanity what is possible with Ascension!
In Love, Light and Service,
Sandra