Blessings Beloveds ~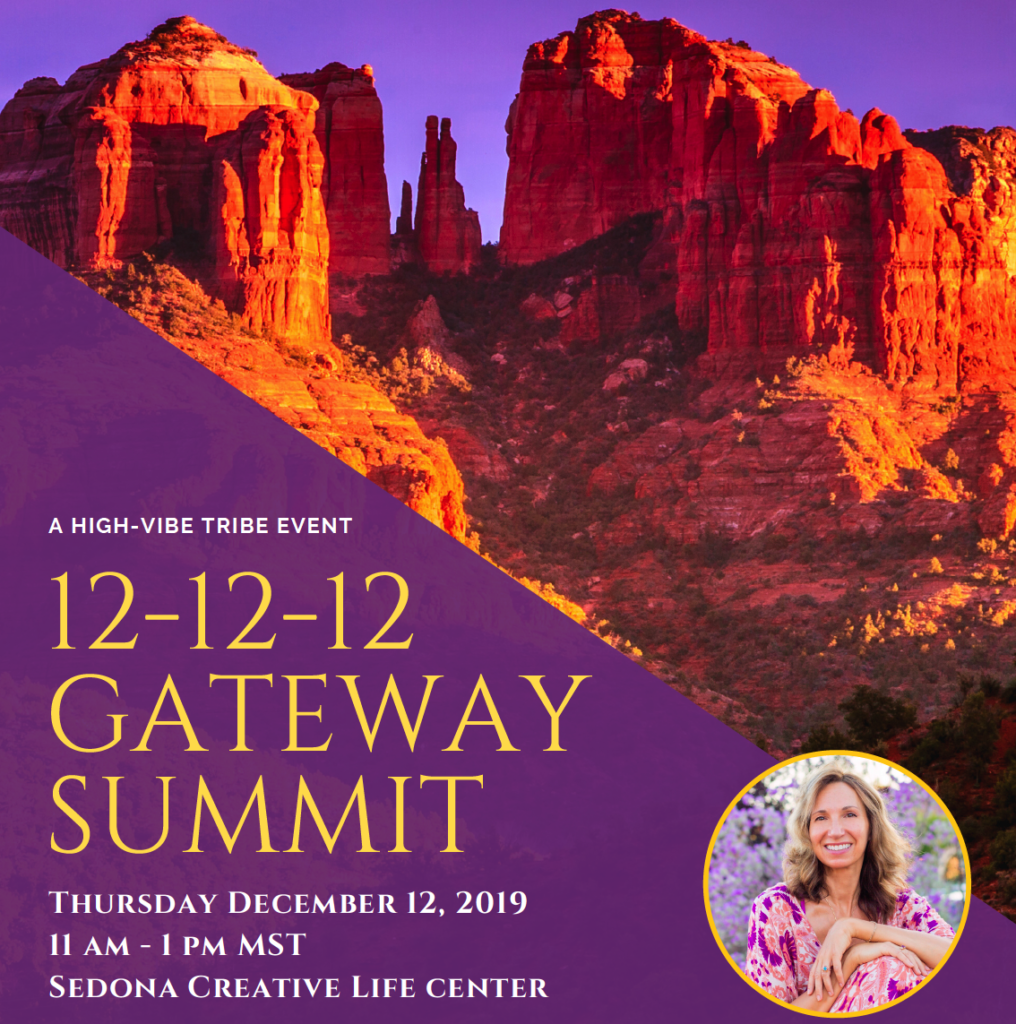 We are nearly full for our 121212 Gateway Summit in Sedona on December 12. If you plan on attending, please reserve your seat Now.
This intentional event is for Gatekeepers, Gridworkers and the people who love them.
This is a Mastery level event, which simply means we expect attendees to prepare, respect the intention, have your heart open, and be aware of what is unfolding with Ascension and the Gateways in this Now.
Details:
– Gathering is from 10:30am – 1pm MST. Be on time, we close the doors at 11AM for ceremony.
– We will have a massive crystal grid in the center of the room; bring your crystals, stones and sacred objects to receive and exchange codes.
– White clothing is preferred for ceremony (not required). At least avoid black for this occasion.
– Group Light Language and toning will be plentiful during activations.
– We will be connecting with the Higher Realms and Gaia's ascended platform, opening the rainbow bridge within and without, engaging in collective DNA activation, invocations and whatever presents in the moment.
– This is a co-created experience of Divine Service, not a training or workshop.
– Further details and a community posting/connection area available on the event site after ticket purchase.
For those who cannot attend in the physical:
– We will have a Global meditation connection from 12noon – 12:33pm MST. Feel free to connect with us etherically during that time.
– This event will not be livestreamed or recorded.
– Save the date: Our annual Crystalline Convergence event in Sedona will be April 11 -12, 2020 (Easter weekend).
Special setup for a special occasion
The 12-12-12 has been on the Gatekeeper radar. This year marks the 7-year anniversary of Gaia's ascension on the 121212. This year, 2019, is also a 12 year, so we are unifying for the 121212 activation on the 7-year mark. It is a Magical passage, with the same numerology and strong New Earth Gateway influence. It is our highest intent to be in service on this day, and unify as representatives of the Cosmic Gate and Grid community.
We are setting up the chairs in concentric circles around the main grid, so seating is limited. Purchase your ticket ($44) at https://sandrawalter.mykajabi.com/121212gatewaysummit
In Love, Light and Service,
Sandra