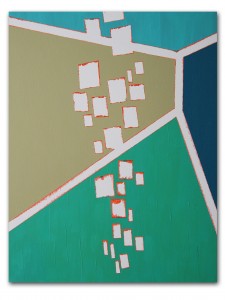 If you're making art, you're making a contribution to change the future.
Your creative activity fuels the collective global consciousness. No act of creation goes unnoticed. Whether it's a sculpture made in your quiet studio or a monologue rehearsed to an empty theater, your expression activates the law of attraction. Like attracts like. Your art magnetizes more creativity to your creative power with each action you take. It broadens your creative bandwidth. Even if you intend to create something only for yourself, your art affects the global consciousness.
Every act of artistic expression benefits you as an artist, and your expression also adds thought energy to the collective consciousness. We are all connected through consciousness. Your creative activities may inspire someone halfway across the globe!  Inspiration, that mysterious influence which arrives unannounced at our studio, desk, or rehearsal, is rooted in the collective consciousness. This invisible core of creation needs our nurturing, our energy, our positive thought to strengthen its resolve. Feeding the collective consciousness enables the population to become more creative, more perceptive, and more receptive to change.
Create for yourself, for the world, and for the future.