Blessings Beloveds ~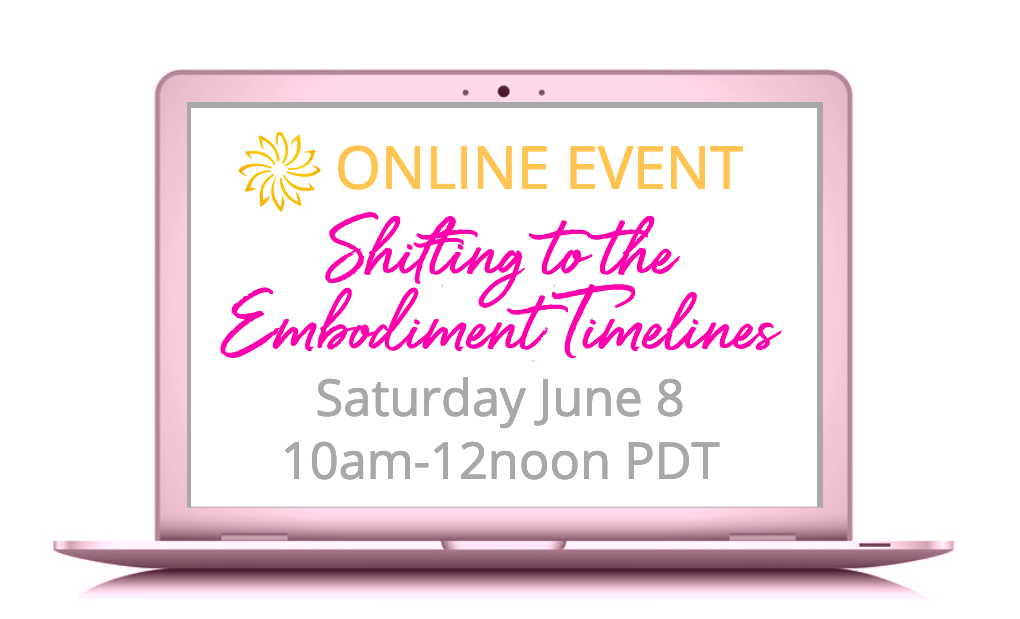 You can feel it. The collective timelines have shifted to accommodate Embodiment.

This has a strong effect on our personal and collective realities as we merge with our Higher Selves, right through the body. It is a magical and surreal passage, let us be clear about what is unfolding.
Join me on Saturday, June 8 from 10am -12noon PDT for an online event covering this sacred transformation.
This 2 hour webinar will cover:
• Why things feel surreal: How these less-dense timelines function
• How to manifest in this New Light Level
• Rewriting your personal narrative: How to stay focused, while allowing the highest trajectory to unfold
• Guidance from the Higher realms on Embodiment and the next level of DNA activation
• How to maintain balance and neutrality as the lower timelines collapse
• Receiving Source codes from Gaia and the Grids for the next stages of Embodiment
• Preparing for the Solstice-Eclipse Gateways
• Becoming a physical conduit of the Crystalline Bridge
Reserve your spot for this special event – $33
A video replay will be available for 30 days after the webinar. Downloadable audio version also provided.
Details and registration at https://sandrawalter.mykajabi.com/embodiment-timelines
In Love, Light and Service,
Sandra