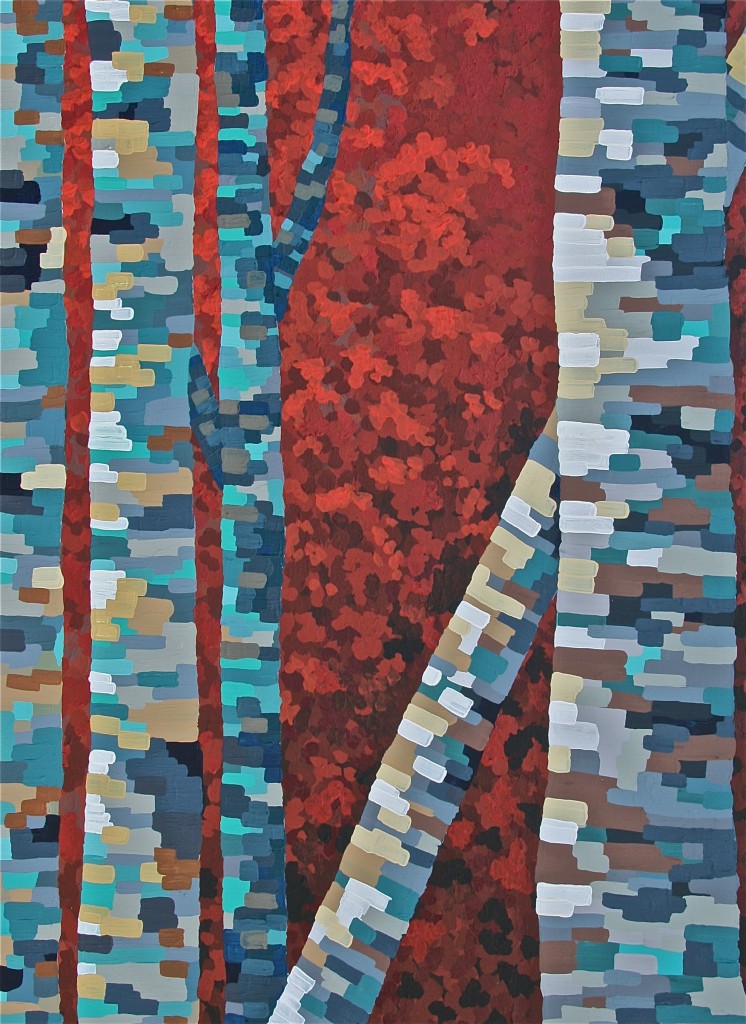 After the hyper-clearing triple eclipses of June and the amplifications during July, it should be obvious to most lightworkers that we're being stripped of the last bits of ego, fear and self judgment.
My divine entourage arranged for me to be alone for the past five days, during which I've done a fasting cleanse and spent a lot of time in deep meditation and clearing. The results of these few days is a deeper state of surrender, along with compassion for the journey we are about to experience on this planet.
As we dedicate ourselves to service, the fragmented self reunites and new timelines are proposed.  The paths that we anticipated following in the past may no longer serve us.  New gates have been opened.  Now is the time for deep choices to be made.  After so much clearing energies, we're now empty vessels; pure conduits for divinity, source and light intelligence.
The sadness that many of us are experiencing as the old paradigm collapses and the past dissolves will disappear as we move into the last days and nights of the Mayan calendar.  I don't anticipate it turning into a blissful states of joy.  The expectation of bliss, or the judgment that we must experience absolute joy in a certain way is a construct of the mind. The mind must learn to integrate with body and spirit. I see it as more of a neutral state of being for a while, with occasional bursts of bliss.
Humans tend to be obsessed with the past and the future. The lesson of being in the moment can be a difficult process, because the unknown can bring about emotions of fear, worry and doubt.  Being in the absolute present is a state of neutrality.  Not judging things as bad, good, sad, joyful, blissful; but experiencing the body as a vehicle for higher consciousness, higher knowing.  We become conduits for universal law, for the crystalline consciousness that we desire as a new reality.
This deep connection to all that is, the surrender to higher realms without the emotions of the past has become so strong in my life that everything that does not match this vibration is falling away.  When I stay in this truth, I know there are grander forces at work, and that the changes I'm going through are my own divinity flowing in because I've made room for it.
A side effect of clearing is finding it more difficult to speak about the past.  Romanticism or dwelling on last year, last month, yesterday, last hour are dissolving.  It truly does not matter.  And when it comes to the future, the complete surrender to not knowing is all I can work with. Intuition in the moment, trusting my guidance, using higher vibrational skills to create from moment to moment is all there is.  It seems foolish to plan, although my mind still wants to do it.  When my mind wants to ramble on about should do, would do, could do, I write it on a possible task list, take action on that which seems valuable in service, and the rest waits for its moment to either present or dissolve.
My creative flow is turning into a workload for more than just me. I'm unsure what to do with that, because most of me wants to pay attention to what I'm feeling, expand my skills, and continue to give guidance to the newly awakened and those on the ascension path.  My clairaudience and claircognizance is opening up in languages of light that I can't comprehend just yet. There's so much truth in all that I am receiving that nothing else seems to matter.  This overwhelming desire to serve and connect to spirit is holding everything that used to be "real" or important, up to the light. One by one the shadows of what I used to be are disappearing.
The integration of spirit into form is the goal of ascension and the new paradigm.  But in the meantime there are still many things that ask for my attention.  I'm learning a new level of discernment. As time collapses and our perception of days, weeks, months turns into simultaneous now, there is literally no time for extraneous to-doing.  I wonder what it will be like as this division of realities occurs.  Keeping a sense of humor and perspective is important. Allowing the absolute trust in this process to remove  any last spec of doubt is key. Any last attachments to how things should be, what I should be feeling, or what I should be doing are dying off.
It would be easy to completely shut down the web sites, close out twitter and facebook, stop doing workshops or one-on-one appointments and just disappear into a small town where I could feel the Shift's full force.  But I recognize that my past journeys as a monk, healer, aboriginal shaman, and other journeys where spirit came above all else is something my higher self has already experienced.  And the separation associated with vows of silence, isolation and purity brought to me closer to the union of self and source, but perhaps they do not serve the collective in the way that the collective needs to be served right now.
Meditation and holding a space of a higher vibration is a beautiful way to influence the collective, but the agendas at work right now call for action, not isolation. We want to accelerate the journeys of as many people as we can.  My intuition says to surround myself in a community where there are more like-minded souls, and continue to share the journey until the moment another choice has to be made.  I'm not going to allow remnants of past lifetimes spent in service that didn't end well (being killed) to block me.
I see now that my wavering on providing guidance was out of fear.  Fear of judgment and fear of punishment.  This life has proved that I have the self confidence and the guts to take risks. I've learned complete discernment and neutrality after a lot of clearing in the past few months. At times it feels like I don't have to do anything, just be.  But as an artist who likes to express this journey through writing, painting, conversation or anything that comes along, I sense that part of this mission is integration of creative spark and spirit.  Sharing the true nature of creativity is still a passion, but this deep connection to Mother Earth, Father Sun and all that is has become omnipotent.
I have a deep gratitude for being awake and creative and receiving more each day.  As we step into a challenging time in the last days and nights of an old paradigm, I wish you all the inner strength to stay within your own knowing and enjoy the deepening.
In love and light,
Sandra
If you find this website helpful, please make a donation to show your support.