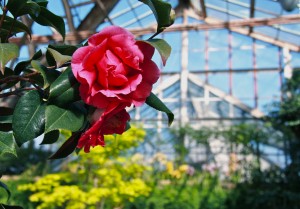 The Shift made another leap last week, and many lightworkers and wayshowers were guided to get out there and shine their light. Translation: many awakenings are happening and there's more chaos on the way, please get on it.
After a long March of clearing (more like a long triathlon), then receiving the new, new, new and that blast of cosmic transformation last week, I am ready!
For me, this means expanding my Ascension path and creative consciousness work. Co-creators are popping up everywhere, and the workshops, talks and ebook plans are lined up. Time is flying now, so we'll have to be focused on what is of service right now, and forgive ourselves if we missed the window for an idea. It makes no sense to create something that might have been helpful last month.
Coming up: 30 articles on ascension and creative consciousness! Events in Chicago! More gatherings and workshops! I am still very passionate about awakened artists. We are so connected to our creator selves already, that it's a short path to creative leadership and service to our communities during the Shift.
As for Ascension, I am learning much faster than I can churn out blog posts. But I'll be persistent in sharing what I can of my discoveries and research. Bring on the telepathic communication, this typing and posting paradigm feels archaic in comparison to the speed of flow!
Be well, love yourself, help others and surrender to the power of unconditional love. It is changing everything.
If you find this website helpful, please make a donation to show your support.