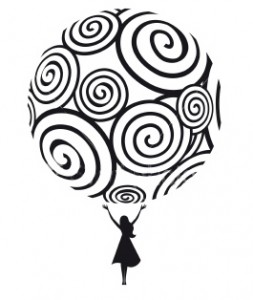 We're seeing a shift in the way the world functions. Have you noticed this? Collaboration is permeating our global structure (mainly because of the realization of global climate change and economic instabilities; but also a growing intolerance for human suffering and violent conflicts). We have already begun a dramatic change in the global culture. As artists, we cannot merely endure the changes around us. It is our responsibility to support each other and strengthen our creative community as these economic and cultural changes occur. We must ensure that quality art not only survives these shifts, but leads our communities to a more genuine expression of compassion, peace, and creative solutions.
Important steps in our creative evolution, or the changes that we can assist with along the way, are needed right now in the present. Recognize that now-not ten years from now- is the time to organize ourselves for the shifts happening in the world. Our profession has never been hindered by traditional sources of support. Independent projects produced with or without funding, with or without the blessing of a traditional commercial structure, with or without the luxury of an audience, are a constant in our business. Within the current economic climate, innovation and collaboration become keys to our survival. No artist should be discouraged by the economic changes around us. Creative thinkers and nonconformists are in demand.
These are times of opportunity for the creative. We know how to compete with social and political turbulence; we have always been the ones to express hope and frustration, guidance and dissent, compassion and motivation. Performers, painters, musicians, graphic artists, writers and filmmakers must collaborate regardless of the availability of funding, grants, or marketing. Traditional methods for revealing our creations (or even creating them for that matter) cannot inhibit us from innovative expression.
Rather than encouraging the fear that things will be different, embrace this time of flux to create for a collective future. No matter what turmoil society may encounter, our art will find a way to survive.