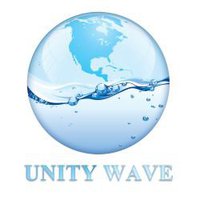 It appears we are making progress in the Gulf of Mexico. The baby step of cap-testing began this week. If it holds, and the relief well works, we are finally going to see the leak stopped. Next step: the massive cleanup and recovery of the Gulf.
The healing – and the political and global movement to ensure that this does not happen again – are well within our power. The light and love in our hearts is powerful, and can help heal this catastrophe.
Details for the next Worldwide Intention:

Time: Saturday, July 17 at 10amPT/11amMT/12nCT/1pmET
Length of intention: 15 minutes
Who: Everyone. This is the third international unity Wave intention for the Gulf.
What to do: For 15 MINUTES at the time above, focus on sending love and healing to the Gulf of Mexico. Picture the ocean recovering quickly from the oil,  beaches and marshes clean and free of oil, and the wildlife returning to clean waters.
That's it. The key here is numbers; we need as many people as possible to take a moment and direct their attention to the Gulf. In other water intention experiments, an important aspect has been love; sending thoughts of love adds potency to the effects of the intention.
If you are an artist or creative person, I appeal to you to tap into the creative consciousness and do some art-intentioning if you have time.  Create with a vision of  the Gulf surrounded in love and light, healing from the harsh damage, with the leak sealed permanently.
When you clearly envision a positive change in the world, the Universe follows your instruction.  The possibilities are limitless if we collectively strengthen these intentions with the power of our creative minds.