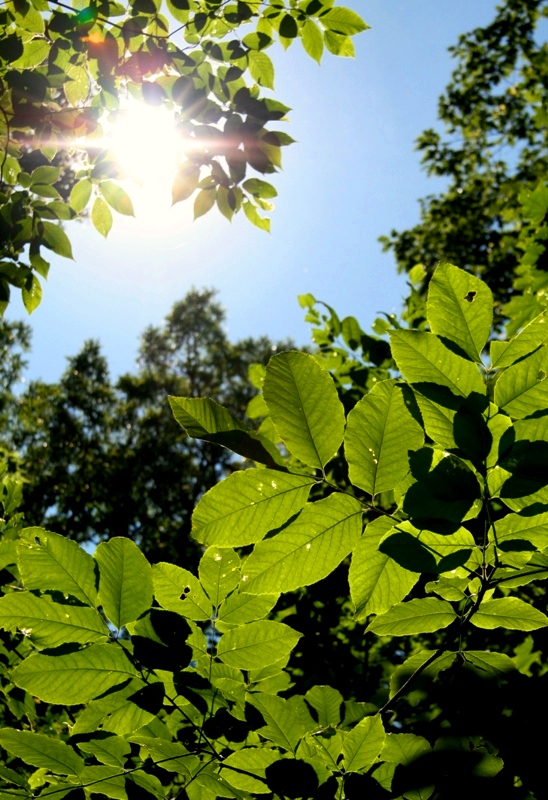 Over the next few articles we'll explore:
– Basic Ascension Symptoms
– Accelerated Ascension symptoms
– Levels of the process and what to expect
– What you can do to lessen the severity of symptoms
– Lightworker issues and how to assist through the Shift
The Ascension process is the union of our higher and lower levels: the soul, spirit and body becoming one. For many, this means you are changing your cellular structure to accommodate a higher frequency within the physical body. I say for many because the Ascension process is unique to each individual. Your higher self has chosen how you will attain this integration of higher and lower levels. I'll address those choices in another post. For now, let's focus on symptoms and the confusion over these mystery aches and pains.
Dimensions are based on frequency;  the higher the frequency, the higher the dimensional level. As the Earth changes frequency during the Shift, the physical beings which live on her surface must vibrate at the same frequency in order to exist (or survive). Since the Earth is raising her vibrational rate, so must we. It's a cooperative effort, but for simplicity's sake, let's just talk frequency.
Only crystalline substances can exist in the higher dimensions, or faster vibrations.  Crystalline structures vibrate at a higher (faster) frequency than carbon. HUmans are evolving; we are changing from a carbon-based structure to a crystalline structure.
This crystalline state is becoming embodied by our physical selves. This is the return of the Christ, a.k.a. Cryst,  Christ consciousness, or crystalline crystalline consciousness that everyone has been talking about. The return of the Christ is the return of the divine HU-man (God-man). It's you, it's happening within you, with the support of the universe and many cosmic factors, and it's a beautiful process.
This is a return to our original structure, a crystalline consciousness, with the added evolutionary step of embodying the crystalline structure within the physical vehicle. It has never been done before, and the change in frequency carries a lot of challenges.
All life forms on Earth are becoming crystalline. We have a big acceleration happening right now as we cross the galactic dark rift. This affects everything we know. Ocean, plant and animal kingdoms are evolving; we are all moving into a new state of being. Paths to this higher frequency are abundant, and if you're aware of the symptoms, you can assist your own process as well as that of others.
Basic Ascension symptoms
Basic symptoms often reflect Kundalini symptoms, or the rise of crystalline life force within the body. These are adjustments; energetic adjustments to integrate the new frequency. You do not have to be aware of the Ascension process at all in order to experience these symptoms. Many mystery ailments go mis-diagnosed or medicated into suppression (which typically causes disharmony in another area; that energy has to go somewhere).
As always, check with a doctor or healer if you cannot confirm symptoms with your higher levels just yet. Ask someone you trust if you feel they are causing you any physical harm or any conditions you are not comfortable with. For many, these basic symptoms are a wake-up call when the doctors can't find a cause. If you're someone Googling for answers, I extend a warm welcome to you.
These basic symptoms are early signals of the Ascension process. You might blast through them in a few months, they may linger and pop up on occasion for a while. It is unique to everyone, so don't feel you're at a "beginner level" because you're in the basic category. It's not a race, there is no enlightenment triathlon to win. Remember these are big energetic and physical adjustments happening in your body.
Basic symptoms:
Changing sleep patterns: restlessness, night sweats, waking up two or three times a night.
Feeling tired after you wake up and sleepy during the day
The 3am club: waking up between 3am – 4am and staying awake, getting by on less sleep
Periods of overwhelming fatigue (some misdiagnosed as CFS)
Change in eating habits: strange cravings, occasional increase or decrease in appetite, new allergies to certain foods
Blurred or foggy vision, seeing shimmering objects, glittery particles, flashes of light
Hearing: audio dyslexia, hearing strange voices
Ascension tinnitus: ringing in the ears: not the "someone's talking about me" ring. White noise with beeps, tones, music or electronic patterns
Vibrational Flu: high temperatures, night sweats, aching bones and joints neck pains, flu-like symptoms
Occasional sinus issues: sneeze attacks, runny nose or sore throat that is not a cold or allergy
Mental confusion: difficulty concentrating
Itching, vibrating, prickling, tingling, stinging or crawling sensations
Energy rushes or sensations of electricity circulating the body
Involuntary bodily movements: muscle spasms, jerking, tremors, shaking; feeling an inner force pushing one's body around (this is often misdiagnosed)
Feeling the whole body vibrate: similar to earthquake sensations, especially at night or in a relaxed state
Headaches, pressure in the skull
Numbness or pain in the limbs: sometimes diagnosed as fibromalgia, MS, Lupus
Loss of muscular power in hands, caused by changes in circulation system
Pains and blockages: often in the back and neck
Heart palpitations and fluttering: opening of the heart chakra, clearings
High heart flutters: high center of chest flutters are the opening of the high heart chakra
Enhanced senses of smell, touch, and/or taste.
Occasional breathing difficulties: bronchitis in severe cases
Immune and Lymphatic system changes: glandular flare-ups
Digestive system changes
Depression for no reason: feelings of loss or isolation
Tension, anxiety or stress: sensing something is going on
Dizziness: losing balance, feeling like your body is swirling
Vivid dreams, violent or dramatic dreams. ET dreams
Emotional outbursts or mood swings
Weight gain, typically around the belly (Buddha belly)
This is an overview of basic symptoms that have been collected over the last decade. You don't have to have all of these symptoms in order to sense the Ascension process. There are many environmental, lifestyle, spiritual and DNA factors involved in how and why people experience the process. For some, the symptoms are a sign of progress; for others, these symptoms are a burden. It completely depends upon the journey you desire.
The next post is on Accelerated Ascension symptoms: the second set of adjustments and evolutionary steps.
If you find this website helpful, please make a donation to show your support.