Blessings Beloved Light Tribe,
We are speeding toward a powerful gateway on September 3 – 9. The energies are quite intense day to day, in a good way, as our cellular structure gets aligned for another revelation wave this week. The trigger on August 17th brought preparation for the September wave, and for many it has been energetically, emotionally and physically intense. If you are wondering, What the heck kind of help is this? – view this from the Divine Love perspective. We are unifying with the truth, which commands our active participation as a conduit of Divine Will. Your beliefs and habits will be consistently challenged and attuned to that intention if you are able to maintain it as the frequencies Shift.
Cosmic rays of photonic light are accelerating our consistent requests for More Love, More Light, More Ascension. Realize that the proper adjustments are being made by us through our ability to hold this light. For those dedicated to Ascension, it is a wondrous amplification of the pineal-pituitary complex, telepathic communication, simultaneous multidimensional awareness and light quotient. It is fascinating to witness our own progress, and dissolve the old light from our perceptions. Things are getting clearer, brighter, more profound.
Revelation Gates
Revelation gateways are deeply personal. (Review the articles from May to present if you are catching up on their Ascension significance.) These photonic waves have a unique affect on the individual lifestream: they leave no stone unturned, revealing higher aspects as well as grounded fears, doubts, choices which stand between us and our Higher Self. If we are to embody and merge with the higher light, we must be capable of integrating everything which goes with it. That includes a significant increase in our multidimensional awareness and the ability to comprehend and communicate with many dimensions at once.This has been a focus of my personal journey during the revelation gateways; learning to integrate the new skill set.
The intense sensation of something big is about to unfold may distract some from their process right now. Anytime there is a big trigger or uptick in the frequencies, lower-level programs get to work on stealing focus from the truth. This gate feels extremely valuable to those on the Ascension path. I recommend unifying with the collective of pure conduits if you feel social, or cave-ing with intention if you feel that isolation is the best way for you to receive right now. Both are beneficial. My personal choice is privacy, so I may receive and integrate the maximum benefits.
Get in nature often either way. Get focused, clear and open to receive. Meditate. Stay in the magnetic of Ascension; radiate the pure Light, intend Christ Consciousness and be sure to utilize these energies for the highest good.
Wildfires in California
Thick smoke and ash have penetrated Shasta from the nearby wildfires, causing some to-doing as outdoors becomes more challenging. It has been difficult to work on the mountain. As I mentioned previously, if you are considering a trip to Shasta, please check on the wildfire status before traveling. The smoke has been thick for several days as the fires just Northwest of us grow in size. Outdoor activity is not recommended on days like these; the eyes, sinuses and throat burn, and it causes nausea as the fires get closer. Firefighters are only working on containment until Autumn rains come to quench the fires. So it could be like this for a while.
The view of Shasta from Sisson Meadow today …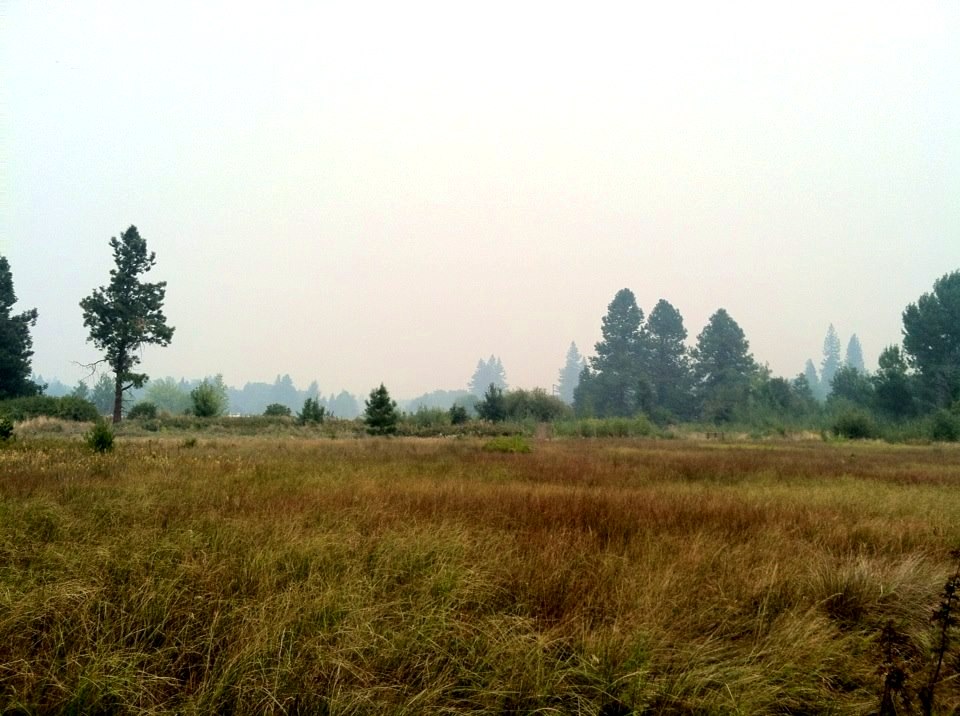 The usual view from this spot …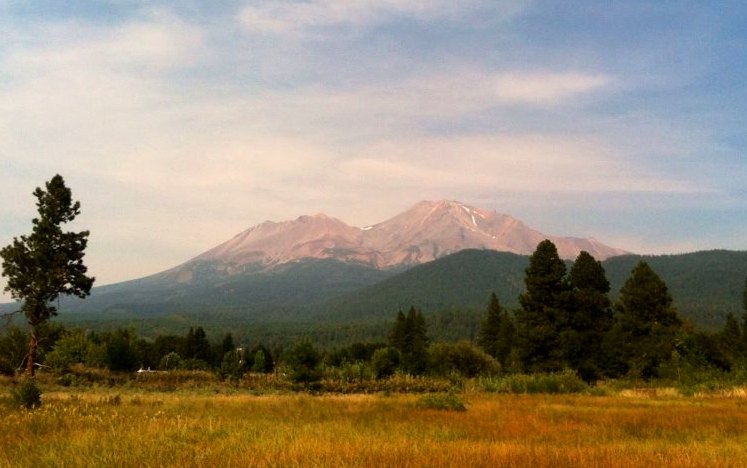 Blessings upon the kingdoms, Gaia and HUmanity as we experience these wildfires. It is a natural occurrence, however it does create stress on folks up here, especially those with farms and outdoor functions.
Ascension Course participants
Our monthly Q&A calls resume on September 10. Details will be sent via email closer to the call. Register for the Ascension Course HERE
A Last Note on Gateway Anxieties
Many feel the intensity and postulate what it might do to the collective. I have mentioned how wayshowers need to be responsible when delivering intel. This gate feels extremely important to those on the ascension path is as dramatic as I will get with this one, unless directed otherwise. Folks get too spun-off-center when wayshowers/channels focus on dramatic possibilities, or misinterpret gateways as The Big One, which pulls people into vibrations that may not be in their highest interests. I refuse to use fear/anxiety to convince folks to pay attention, that is old light manipulation. I will be honest, direct and clear when intel presents that may serve.

If you feel something big is unfolding – without external/online stimulation – it will be a good revelation gate for you. At this juncture, we must continue to accelerate the inner journey and not be concerned with external reflection in the media, news, friends, or political/social structures. The Shift is built on permission from the inside out, not the other way around. Keep moving forward, keep creating the realities you choose moment by moment. The energies support creation and expansion – set your intentions well and align all activity with it.
Many blessings for a beautiful, powerful expansion!
__________________________
I would LOVE a donation today, thank you!
Sign up for Light Intel articles and updates via email at the bottom of this page.