Blessings Beloveds ~
Gatekeepers opened this week for the Divine influx of Equinox. Visualize and feel the highest intentions for collective balance as we receive light-encoded plasma to enhance our Embodiment.
Gate clearings have been consistent; they can make us feel sleepy or dreamy.  They also reveal what blocks transformation. It may be subtle or dramatic, just pay attention. No victimhood, judgment or self-judgment.
All is amplified for our benefit and free will choice. We are more sensitive than most to the frequencies aimed at distortion. Clear what presents; try not to take it too personally.
Equinox provides a window (Gateway) for our Higher aspects to do the good work. Open to receive and guide these transformational codes.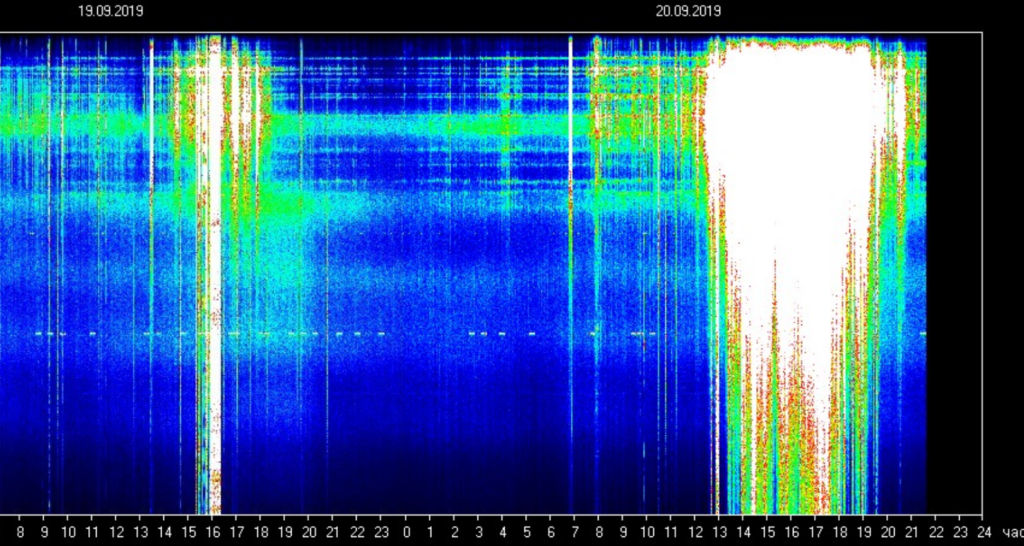 UPDATE September 20: The Equinox Gateway opening of September 18-19 is ON. Frequencies rising (Schumann charts hitting 95 Hz overnight). Solar focus – that's where this is coming from. Get outside and receive, flow the crystalline plasma through the grids. Beam the HUman heart grid with Divine LoveLight. Equinox amplification is underway.
Basic practices in last week's article on the Equinox.

Unified Focus: All Hearts on Deck


September 22: SUNday Global Unity Meditations – Equinox Gate!  Invite everyone to participate, let us gather as many hearts as possible for this Divine passage. Join us at at 5:11am, 8:11am, 11:11am and 5:11pm Pacific Time. Details at https://sandrawalter.com/unity/
September 23: Equinox at 12:50AM PT. Global Unity Meditation and collective Gatework. Let the balance unfold with ease and grace.
September 28: New Moon at 11:27am PT. Global Unity meditation.
September 28 – 29: Collective Timeline shift. Strong boost for First Embodiers and collective DNA. Co-create the palpable experience of Ascension across all densities and parallel realities, to the highest level allowed by cosmic law.
September 29: SUNday Global Unity Meditations. Join us at at 5:11am, 8:11am, 11:11am and 5:11pm Pacific Time. Details at https://sandrawalter.com/unity/

Special Announcements


The new Crystalline DNA Mastery class begins next week. This is a true intel-rich and light-encoded project of the heart. Access for a full year – join us anytime.
The mysteries of our DNA are un-veiled in this advanced-level class focused on the 144 strand Crystalline DNA. A deep dive into the quantum with clear intel, methods and best practices.
Details and Registration at: https://sandrawalter.mykajabi.com/crystalline-dna-mastery
Upcoming gatherings in Sedona
I kept receiving a STRONG NUDGE (you know how it gets) to have a gathering for the 12-12-12 (December 12, 2019). So it is.
121212 GATHERING IN SEDONA:
Thursday December 12, 2019 (12-12-12)
11am – 1pm at the Sedona Creative Life Center
Plus outdoor activations on the red rocks
The downloads on the upcoming 12-12 passage have been strong and consistent.
We honor the 7-year anniversary of Gaia's Ascension, open the 2020 Gateways and launch this transformational passage as One.
Global Gatekeeper and Gridworker focus, DNA Master code exchange. This event is open to everyone co-creating the New Earth Now. Preparation for the December – January eclipses and 2020 timeline shift. $44 per person. Presale available soon.
NEW VIDEO RELEASES
The April 2019 Sedona Cosmic Awakening presentation is on YouTube. I share some of my Mount Shasta experiences including connecting with the ⁠Higher realms, Gatekeeping, the Brotherhood, ETs, Lightships, Sasquatch & what all of this contact is about.⁠⁠
Note: This is NOT the August Disclosure event presentation. That replay will be available end of October.
Help us defy the YouTube dimming of shift-related content: Please subscribe to my youtube channel to receive new videos in the moment.
SAVE THE DATE: CRYSTALLINE CONVERGENCE 2020
Saturday April 11, 2020
10AM – 4PM
 at the Sedona Creative Life Center
Our annual gathering in Sedona! Tickets go on sale January 1, 2020
SUNDAY GLOBAL UNITY MEDITATIONS
Our unified field grows stronger. All of us are the marketing team for this weekly event. Who can you invite? Details & Free meditation downloads at www.SandraWalter.com/UNITY
We are now on the MassMeditate.org app (a great app for consistent global meditations!) and the guided meditation Insight website.
Equinox is always a strong passage.
New Stargates and frequencies are already flowing in with the Gate opening this week. Co-Create New Earth now, Beloveds. Feel it, visualize it, command it forth and accelerate the Ascension experience for all willing hearts.
Let us show HUmanity what is possible with Ascension!
In Love, Light and Service,
Sandra
———–
Your support is welcome here, thank you for a gratitude donation today.