Sandra Walter has been a featured guest and speaker at many Ascension-focused events. Her quality presentations and conversations are inspiring, activating, and transformational.


Connect with Sandra at these upcoming live and online events:
Level Up: Experiencing the Creator State
This Mastery -level online course is available Now!
Join this online course anytime
Registration and details at https://www.AscensionPath.com
Quantum Conversations with Lauren Galey
Tuesday October 20th at 2pm PDT
Live Show with replays! Register HERE
Beyond the Ordinary with John Burgos
Wednesday, October 28th at 5pm PDT
Live show with replays
Register HERE
November Webinar
Saturday November 14th 10AM – 12noon PDT
Live event with replays
Details & registration at https://www.AscensionPath.com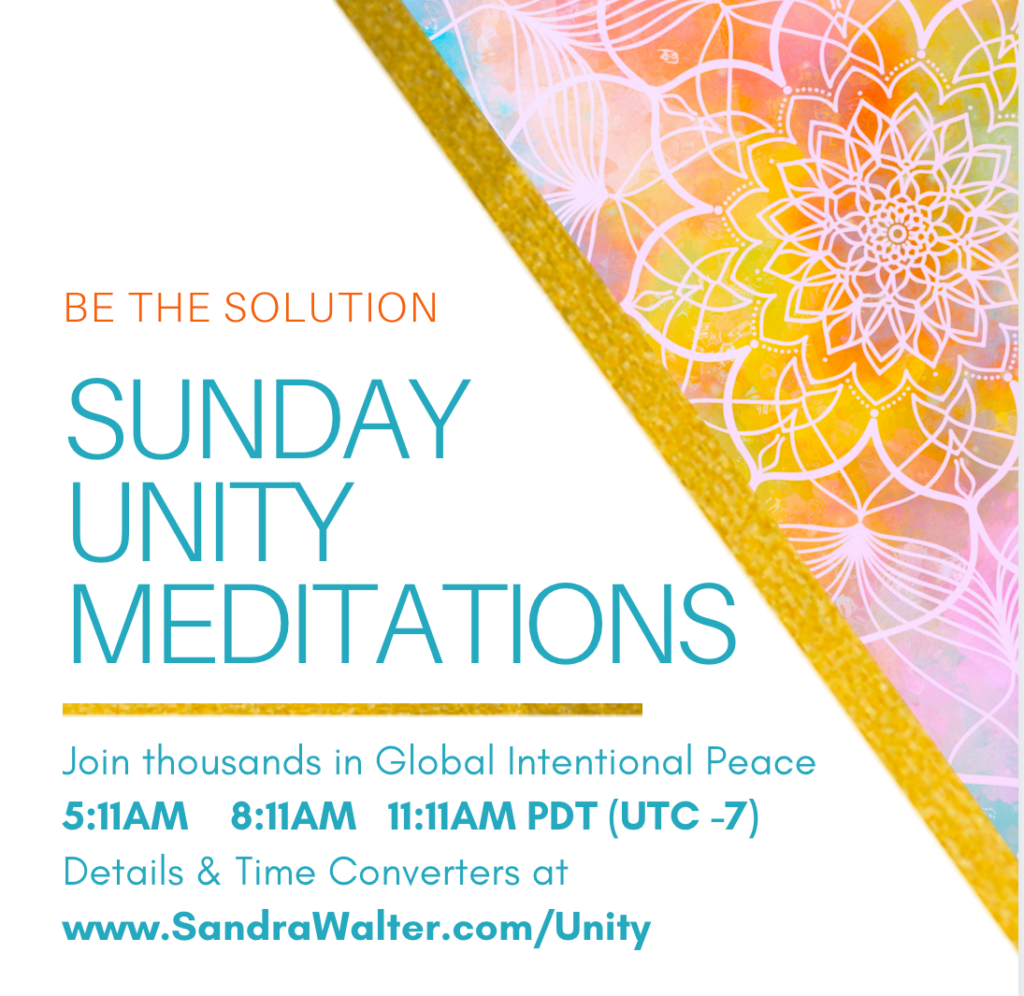 EVERY SUNDAY: Global Unity Meditations

Join thousands in creating peace, harmony and Ascension! We are celebrating four years of weekly global meditations!
Join in offline, wherever you are, Every SUNday at 5:11am, 8:11am, 11:11am Pacific Time.
Details, time converters and free guided meditation HERE
Sandra's comprehensive online classes are always available.
Visit the class site for details and instant-access registration:
https://www.ascensionpath.com