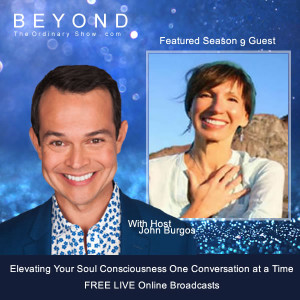 Blessings Beloved Light Tribe,
I have been invited to speak on John Burgos' Beyond The Ordinary Show next Wednesday, February 10 at 5pm PT/8pm ET.
John and I recently connected via Skype, and his energy is really lovely. It's an honor to share with genuine folks working with integrity. Please join us for a live interactive webinar to discuss Ascension, Crystalline embodiment and the Shift in consciousness!
In Love, Light and Service,
Sandra